Miraculous Beauty Hacks without the risk of Expensiveness!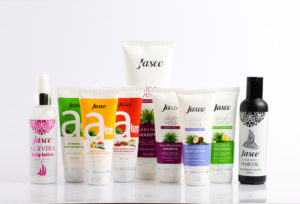 Frankly, when it comes to the care of your beauty, search for the best beauty products haunts and creates a big bizarre especially when one has to encounter a tedious job day-to-day. Everybody wants to have a talkative hair and the skin which glows like anything.
The only remedial platform for your hunt of effective beauty products gets fruitful in the zone of Ayurveda, i.e., Jasco Nutri Foods! Yes, the brand name truly justifies itself as offering the perfect food of herbal elements to nutrition your hair as well as skin.
Girls, now you have the right tool to protect your hair from being the victim of ceased growth and damaging strands. Here are some skin and hair hacks for all the girls to keep their beauty calm in the hands of the Jasco products:
1. At Jasco, for easy and manageable hair, the presence of Jasco Aloe Vera Hair Shampoo and Jasco Hair Oil is a hair-hacking trick. From lubrication & conditioning to relaxing & enhancing blood circulation of scalp, Jasco Hair Oil has proven to be a miracle by getting rid of dandruff and premature hair greying. The regular application of Jasco Hair Oil is all you need to unlock the ceased hair growth.
2. Anybody having the issue of rough and unmanageable hair, Jasco Hair Shampoo is perfectly useful for damaged hair. The unique ingredients of Aloe Vera prove to be magical by naturally conditioning the hair as well as the hair.
3. Concerned with the changes the skin according the respective skin type, whether it is the season of autumn, summer or winter, everyone gets in! In this situation, Jasco Aloe Vera Face Wash, Aloe Vera Gel, Body Lotion and Bathing Soap serves as the savior kit for the skin.
4. Charm your look with Jasco Aloe Vera Face Wash by reducing dark circles, removing the nagging dead skin and intensifying complexion. For shining and bright look, the variants of Jasco –
– Aloe Vera Moisturizing Gel
– Aloe Vera Lemon & Turmeric Ayurvedic Anti-Acne Gel for getting rid of stubborn and uninvited guests, the acne and pimples;
– And Aloe Vera Ayurvedic Fairness Gel with the elements of Kesar, Chandan & Turmeric is really helpful in soothing and antiseptic as well as improving the skin tone.
5. A healthy look is all what every skin demands; the Jasco Aloe Vera Coconut & Shea Butter Body Lotion is enough to pamper your skin with its requisite attention by enriching your skin with the astounding properties of Shea Butter.
6. Revitalizing the skin has never been so task-free, with the advent of Jasco Aloe Vera Herbal Bathing Soap augmented with green tea and added moisturizers for an enliven bathing experience.
All these beauty-hacks are available easily online on the official website of Jasco: jasco.in and with the affordable rates.
All the prettier girls, your hair are 90% of your selfie, and beautiful make-up starts with a beautiful skin!